PreK Classes are Expanding!
Thursday, February 3, 2022 by Tricia Hexter | Uncategorized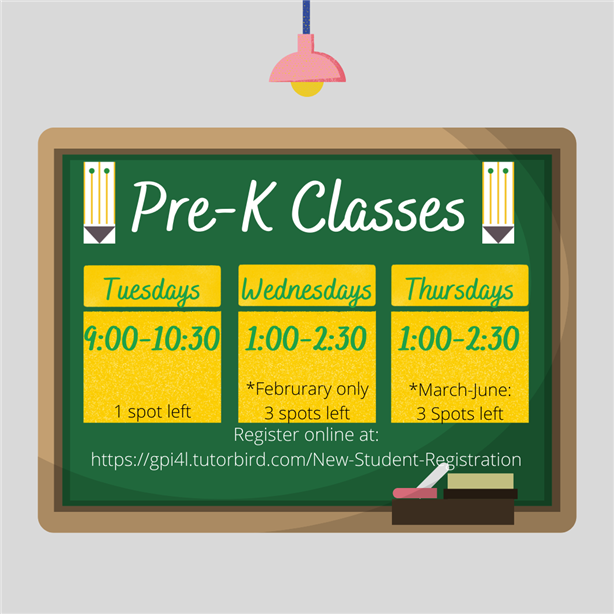 HAPPY SNOW DAY! I hope you are all enjoying the days off! We have been busy over at GPI4L as construction is still underway in the back building and we prepare to add more classes. We have now added an afternoon PREK class. It will be on Wednesdays for the rest of February and then it will change to Thursdays beginning in March. The numbers have already changed since I posted this image, so there are only 2 spots left in the Wednesday and Thursday classes and 1 spot left in the Tuesday morning class. If you want to grab those spots, do it quickly so you don't miss out!