This course is designed to prepare students for the upcoming SAT Test in 4 in-person, 2 hour classes PLUS a private one-on-one 1 hour Zoom call with the instructor to identify specific needs and suggestions for your child. The instructor has over 23 years of experience and has worked with many GP students in preparation for the SAT.
Instructor: Glen Hipple
Cost: $875 ($100 non-refundable) deposit due with registration to secure a seat. If you choose not to attend, the $100 can be applied to another session.
Required Course Materials: (Can be purchased on Amazon)
Official SAT Study Guide 2020 Edition
Study Guide Edition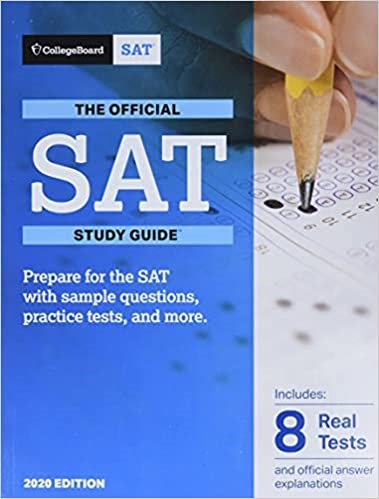 Course Dates: Each course is strategically planned to prep right up until the next scheduled SAT TEST DATE. Please note the test dates your child is scheduled for and sign up accordingly.
SAT TEST DATE: 11/6/21 PREP DATES: Sundays, November 7, 14, 21, 28 AND a TBD 1 hour Zoom Call with the instructor REGISTRATION HAS CLOSED
SAT TEST DATE: 3/12/22 PREP DATES: Sundays, February 13, *20, *27, March 6 and a TBD 1 hour private Zoom session with the instructor. (*Please note that this course has 2 Sundays during the February break).
SAT TEST DATE: 4/13/22 PREP DATES: Sundays, March 13, 20, 27, (no class 4/3), April 10, and a TBD 1 hour private Zoom session with the instructor.
Time: 6:00-8:00 pm
Location:18164 Mack Ave., Grosse Pointe
There is a $100 non-refundable deposit to secure the spot in the class. The deposit will be applied to the $875 class fee. Space is limited to 9 students and is on a first come first served basis. If for some reason the class is full and you have paid the deposit, we will refund in full or you can apply it toward the next class we run. Classes will be added based on demand.
All students will be required to wear masks as per the Wayne County Health Department.